Paragliding dog lands back home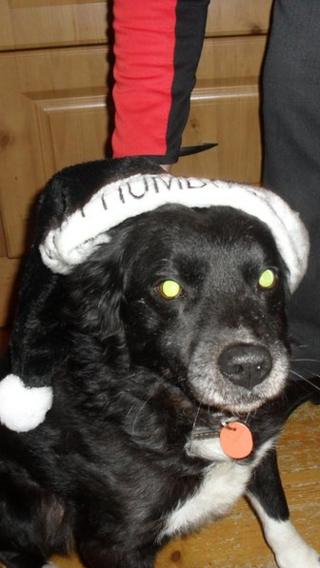 A paragliding dog missing from his home in Northern Ireland for more than three weeks has been returned to his owners.
The 10-year-old family pet, a collie cross-breed called Harry, went missing from the family home in Craigavon.
Harry became famous after owner Tony Conway took him on trips over Northern Ireland in a special harness.
Mr Conway said that he had been found near Portadown by a family of foreign nationals who saw the story of him going missing on the BBC website.
"He had been taken in by a family in Portadown," Mr Conway said.
"They saw him sitting outside a house in Moyraverty Meadows where he had been stalking a female for a few days.
"They are of foreign nationality and did not know to check with the dog warden."
Mr Conway said they have a 10-year-old son who had already renamed Harry.
"They have treated him like a king. It was very difficult to take him from them as they clearly had grown to love him. We are elated and very much in shock.
"We have agreed to get one of Harry's pups for them which were born to his friend a few days ago as a reward for their kindness."
Mr Conway is an experienced paraglider. He and Harry recently featured on the BBC going down Slieve Donard mountain in County Down.
It took about 20 minutes to glide the 2,700 feet from the top of the peak to the beach in Newcastle, County Down.