Caroline Graham search: Police make appeal over map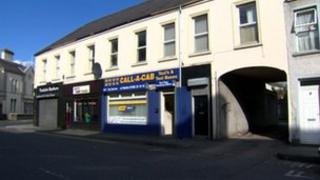 Police investigating the murder of teenager Caroline Graham, want a person who sent them a map to contact them.
Caroline, who was 19 at the time, went missing in Portadown, County Armagh, in April 1989.
Police say the information contained in the map of the area they were sent requires some clarification.
Detective Chief Inspector Gary Crawford, said: "We are grateful to this person for providing information but we need to clarify some details.
"We will deal with them and their information in absolute confidence."
He said the number to call is 07585 228283.
Caroline was living in Hanover Street, Portadown, with her boyfriend when she disappeared.
Police have conducted a series of searches on waste ground and in premises in the Carleton Street area in recent weeks. Search activity is currently suspended.