Report: Childhood impact on youth suicide rate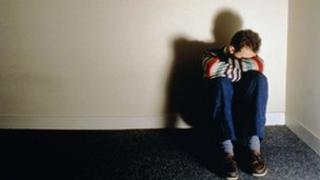 Teenagers who have negative experiences in childhood are often more at risk of suicide or self-harm, a report released on Monday has warned.
The Still Vulnerable report contains recommendations for better support and protection of young people at risk of suicide.
More NI young people take their lives than in other parts of the UK.
Children's Commission Patricia Lewsley-Mooney said the document raised a number of important issues.
"Suicide is a complex phenomenon and unfortunately there is no single solution," she said.
"Services and support should be provided on an individual basis, from an early stage and delivered in a sustained and co-ordinated manner to limit negative life experiences."
The commissioner said there was a need for parents, carers, community groups and friends to look out for and act if they had concerns about a young person.
"Every professional in children's social care, health, education and criminal justice services must be trained and supported to identify children who are vulnerable, such as those suffering from depression, and be more responsive in addressing their needs," Ms Lewsley-Mooney said.
"I will be working with various government ministers and departments, with responsibility for these agencies, to present these recommendations and will highlight the importance of implementing them into work practice."