Northern Ireland primary pupils take transfer test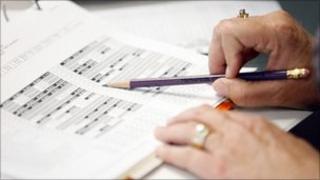 Nearly 6,900 Primary 7 pupils in Northern Ireland have sat the first of this year's transfer tests.
The 11-plus exam, which used to determine entry into grammar schools, was abolished in 2008. New unofficial exams have since been introduced.
The AQE test is used mainly by non-denominational grammar schools and the GL assessments are used mostly by Catholic-maintained grammar schools.
The results of the test will be sent to families in February.
Northern Ireland's Sinn Fein Education Minister John O'Dowd opposes academic selection. His party pushed through the abolition of the 11-plus exam and the issue has divided the Assembly.