PSNI officer suspended following misconduct investigation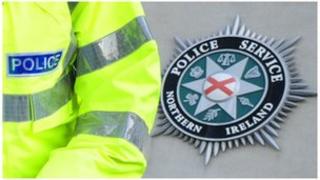 Another PSNI officer has been suspended following an investigation into alleged misconduct involving inappropriate text messaging.
Four officers were suspended from duty in April as part of a previous internal investigation into inappropriate texts.
The investigation which led to the latest suspension is being carried out by the PSNI's Service Improvement Department.
The PSNI said investigations were ongoing.
In a statement, a spokesman said staff were "expected to behave ethically and with the utmost integrity at all times both on and off duty and any officer who fails to abide by the high standards of behaviour expected of all officers can expect to be rigorously investigated".
This suspension is not linked to the inquiry into alleged 'racist and sectarian' text messages which led to four officers being relieved of their duties in April.
Police have confirmed the officers are still suspended, and investigations are ongoing.