Millie Martin injuries 'totally unexplainable', mother told police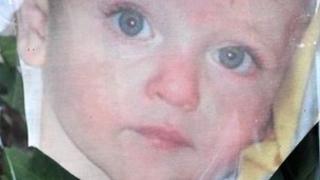 The Millie Martin murder trial has finished hearing transcripts of police interviews with the child's mother.
Rachael Martin, 27, is accused of allowing Millie's death by neglect.
Her former partner Barry McCarney is accused of the toddler's murder. Both deny the charges.
During police interviews under caution, Rachael Martin told detectives bumps and bruises on Millie in the days before her death were "totally unexplainable."
She said she thought Millie "didn't like the house any more, she cried when we pulled up."
Rachael Martin added, "looking back, she was scared to go to bed - it was totally unexplainable."
She told detectives she would do anything to protect Millie.
"I loved the child to bits. You've no idea how much she means to me.
"It's a living nightmare."