Hyponatraemia: Claire Roberts' mother describes seizure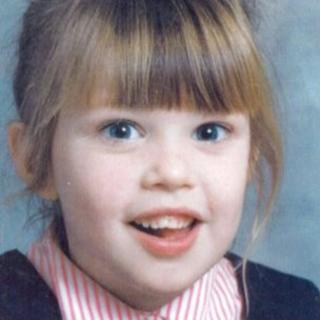 The mother of a nine-year-old girl who died following treatment at a Belfast hospital has told an inquiry that no-one examined her daughter after what she said was a frightening five-minute seizure.
Jennifer Roberts has been giving evidence to the hyponatraemia inquiry, which is examining the death of her daughter, Claire, in 1996 at the Royal Belfast Hospital for Sick Children.
The inquiry heard that after the incident a nurse asked Mrs Roberts to write down what had happened.
Claire subsequently died after being overdosed with medication and given excess fluids.
The hyponatraemia inquiry is examining the deaths of five children - including Claire - in hospitals in Northern Ireland.
Hyponatraemia describes an abnormally low level of sodium in the blood that occurs when fluid is not administered properly.
At the hearing in Banbrige on Wednesday, Claire's parents, Alan and Jennifer Roberts, said they were very disturbed to find out how ill their daughter was the day before she died.
They said it was only now - 16 years after her death - that they were finding out the details.
The couple have been read medical notes, which included references to a major neurological problem, none of which they were told at the time of her treatment in 1996
Claire had been admitted to hospital after vomiting.
Two days after she suffered the seizure, Claire's parents said no doctor had expressed any undue concern to them.
They believed she was suffering a relapse of epilepsy, a condition which she had as a child.
Mr Roberts said: "You are dependant on feedback from doctors and staff. If they had concerns they should have been telling us."
In addition to Claire's death, the inquiry is investigating the deaths of Adam Strain, Raychel Ferguson and examining the events following the deaths of Lucy Crawford and Conor Mitchell.
In the case of four of the children, the inquest stated that hyponatraemia was a factor that contributed to their deaths.
Hyponatraemia describes an abnormally low level of sodium in the blood that can occurs when fluid is not administered correctly.