Fermanagh sees six suicides in 10 days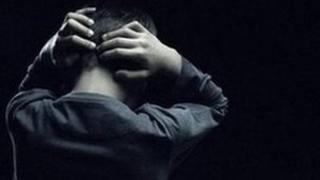 The Fermanagh community is "in deep shock" after six people took their lives in the last fortnight, a local councillor has said.
Ulster Unionist Raymond Farrell, who is a mental health practitioner, said news of the suicides was "a devastating blow".
Those who died range from a 15-year-old schoolboy to a 69-year-old farmer.
Mr Farrell said rural areas tended to have significantly higher rates of suicide.
"That needs to be addressed," he said, adding that this was not a matter for the Department of Health alone.
"Early intervention strategies are key and crucial," he said, pointing to the Australian model which targets children of primary school age offering them support and coping strategies.
"We need to be building resilience in our young children at school, building them into the individual.
"Those are the issues we need to tackle from an early age rather than have people growing up and feeling hopeless."
Mr Farrell said there were dedicated people working in Fermanagh - from youth services to the Samaritans - who will help anyone who is feeling hopeless.