Bees and beehives stolen from Delamont Country Park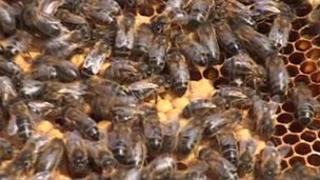 Beekeepers in County Down have been stung for hundreds of pounds by thieves who stole four beehives, complete with colonies of bees, from a public park.
The theft took place at Delamont Country Park near Downpatrick, sometime between 15 October and 20 October.
Members of the local beekeepers association at the park say the hives are valued at around £500 in total.
However, they have told police that their prime concern is the welfare of the stolen bees.
Anyone with information about the theft is asked to contact police at Downpatrick on 0845 600 8000.
Alternatively, details can be passed anonymously to the independent charity Crimestoppers on 0800 555 111.