Regulator plans to take £32m from NIE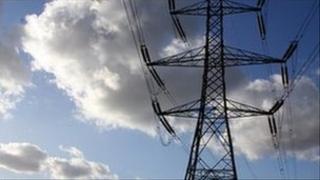 The utility regulator could be on a collision course with NIE after it announced it intends taking £32m from the energy transmission company.
This, it says is to ensure customers do not pay twice for the same item.
The regulator says this will reduce the amount customers pay in future bills.
Utility regulator chief executive Shane Lynch said: "We have determined that consumers will not pay twice for operational expenditure that was re-categorised as capital expenditure."
He added: "To have allowed this would have been consistent with the principle of no 'double-counting'."
"If we did not make this adjustment, consumers over the next 40 years could pay £32m they should not pay, as they have already paid it. Without this adjustment they would be paying for it a second time."
NIE said it will consider the regulator's proposals.
"We will review the utility regulator's final determination and submit our response by the due date, 20 November 2012."
This means it has the option to, but it's not clear if NIE will, follow Phoenix Gas to the Competition Commission.
NIE T&D is the owner of the electricity network in NI which comprises overhead lines, underground cables and sub stations. Network charges presently account for about 20% of the overall electricity bill for a domestic consumer.
As well as taking the £32m from NIE, the regulator also placed a cap on the price increases NIE wants to impose over the next five years.
With investments to facilitate renewable energy sources and for interconnection included, the network charge component in domestic customers bills will increase by an average of around £4 a year. NIE's proposal was for a £25 rise.
For large industrial consumers, network charges will increase by around £9,000 a year. According to the regulator, NIE's proposal was for a £30,000 increase.