E. coli outbreak: number of confirmed cases reaches 119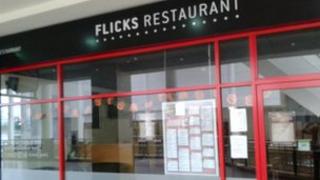 There are now 119 confirmed cases of E. coli in Northern Ireland's worst ever outbreak, the Public Health Agency (PHA) has said.
It is examing another 163 probable cases, linked to Flicks restaurant in Belfast's Cityside shopping complex.
The PHA said the increase in confirmed cases in recent days was not unexpected and is the result of probable cases becoming confirmed.
It said the situation was being managed and monitored very closely.
The health body said the number of probable cases was levelling off as fewer new reports are coming forward.
Dr Carolyn Harper, director of Public Health, PHA, said: "The PHA has activated a full public health response to this outbreak.
"We continue to meet daily with colleagues at Belfast City Council to share information and results and are working with the council and Food Standards Agency to ensure this investigation progresses steadily. We are also liaising with the Health Protection Agency regarding typing and other specialist advice.
"This is a complex, evolving and detailed investigation and all aspects of the outbreak are being examined thoroughly."
Contamination
Dr Harper said it would "not be appropriate" to comment at present on any potential cause of the outbreak, but said a full report would be made publicly available when the investigation and analysis was complete.
"It is not always possible to identify a specific source in outbreaks as the mechanism of contamination of food may have been short-term and corrected in subsequent cleaning, food hygiene practice, or normal disposal of food," she added.
It is the second time the PHA has investigated an E.coli outbreak linked to the same restaurant.
In August, four confirmed cases of E. coli 0157 were identified among customers who had eaten in Flicks.
However, the it has been confirmed that the type of E. coli 0157 found in the previous investigation is a different strain to that identified in the latest outbreak.
The PHA said the four cases in August were investigated thoroughly at the time and all tests on the restaurant were negative.
It has advised anyone who ate at Flicks restaurant since 24 September and has symptoms of diarrhoea and/or abdominal pain to contact their GP urgently for medical advice.
The restaurant closed voluntarily and is cooperating with the investigation.