Orangefield High School in east Belfast set to close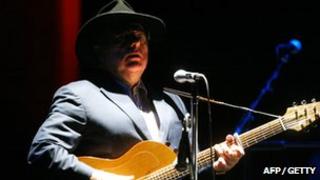 The BBC has learned that Orangefield High School, where singer Van Morrison was educated, is to close next August.
Currently 240 pupils attend the school at Cameronian Drive in east Belfast.
It is understood the board of governors is to ask the Belfast Education Board to submit a proposal to close the school at the end of the academic year.
A decision will then be made by the education minister, but given low pupil numbers and poor exam results, he is likely to approve closure.
Parents of pupils at the school have been consulted about where they want their children to be educated after next year.
A spokesman for the BELB said: "The BELB understands that the board of governors of Orangefield High School intend to bring forward a proposal to cease education provision at the school as of 31 August 2013.
"When received, the BELB will consider the proposal and act in the best educational interests of the children at all times.
"The BELB also recognises its responsibility and duty of care to all its employees."