Nama sells off £90m of property in Northern Ireland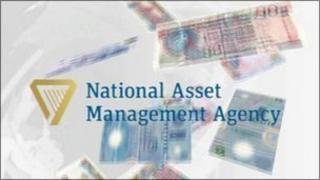 The Irish government's National Asset Management Agency (Nama) says it has sold £90m of property in Northern Ireland in the last three years.
The agency was established in 2009 to take control of land and development loans that had originally been made by the Dublin-based banks.
It said that sales in NI will 'take place on a phased basis over a measured timeframe.'
The bank has also lent about £100m to Northern Ireland-based debtors.
The largest slice of this money has been used on projects in Great Britain.
The property sold by Nama includes assets it has repossessed and sales undertaken by its debtors as part of their business plans.