Millie Martin murder: Granny gives evidence to court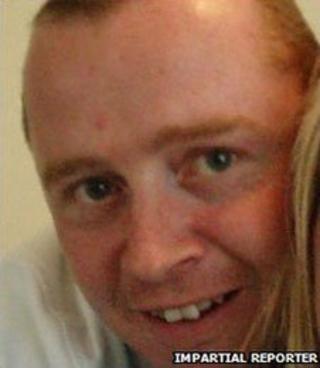 The grandmother of Millie Martin has told a trial that she had no reason to disbelieve her daughter when she asked about bruises on the toddler's body.
Margaret Graham said when she asked her daughter she did not think the bruises were unusual for "a clumsy wee girl".
Barry McCarney denies murder and sexual assault while Millie's mother, Rachael Martin, denies allowing her death.
Ms Martin told her mother that Mr McCarney had said that Millie must be hitting her head in her cot.
Under cross-examination from Mr McCarney's barrister, Mrs Graham said she told police that she thought Millie may have fallen down the stairs but that Rachel had not told her as she "thought she'd have been cross".
Rachael had told her that Millie had become very clingy with her and said: "I don't think Millie likes this house any more."
Margaret Graham also saw a bruise while changing her nappy but that she didn't bring it to Rachael's attention. Two days later she said Millie was "pitiful looking" extremely drowsy and not well.
An Accident and Emergency doctor at the Erne hospital who examined a burn on Millie's finger the week before she died in December 2009 said her mother was open and helpful.
Dr David Mitchell said Rachael Martin was content to do whatever was best for the child.