Caroline Graham search: Police appeal for builders to contact them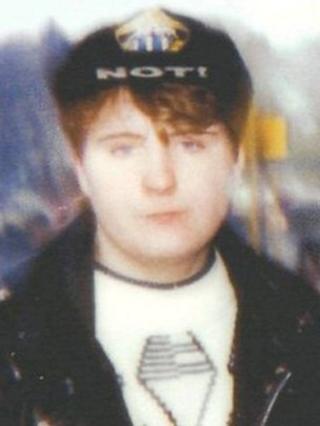 Police searching for the body of a missing Portadown teenager have appealed for any builders who know of floors being dug up and re-laid in the Carleton Street area around Easter 1989 to contact them.
Caroline Graham was living with her boyfriend in Hanover Street when she disappeared in April 1989.
Earlier on Monday, the PSNI there was a "distinct possibility" that she had been buried beneath a building.
Police believe she was murdered.
A new search of waste ground in Carleton Street and part of a nearby house began this month.
Police said the floor could now be either internal or external.
Builders or anyone with information can contact the investigation team mobile 07585 228283, or through Crimestoppers.
The officer in charge, Detective Chief Inspector Gary Crawford, said: "We are extremely grateful to members of the public who have come forward with information to assist our enquiries. This information will require further assessment and planning before the investigation can continue in its search phase."
Detectives plan to liaise with a number of other agencies in the coming days as part of the murder investigation.
They want to speak to anyone who lived in Carleton Street, Hanover Street or Church Street at the time and are seeking details of buildings which were either under construction or being renovated.
Police said her parents "desperately need to find out" what happened to her.
Detectives investigating her disappearance re-opened the case in August. They said they had received new information about the possible location of her remains.
No-one has ever been charged in connection with her disappearance.