Hyponatraemia inquiry: Doctor cannot recall examining girl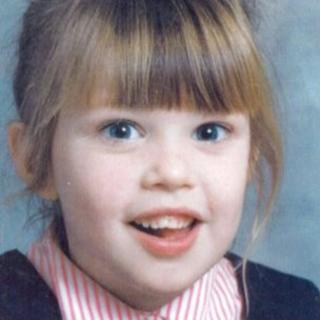 A doctor has told an inquiry into the deaths of five children she was on duty the morning after a nine-year-old girl was admitted but cannot recall examining her.
In 1996, Claire Roberts was admitted to the Royal Belfast Hospital for Sick Children with vomiting and drowsiness, but died two days later.
Dr Heather Steen said she had "little memory" of events for health reasons.
The hyponatraemia inquiry is looking into the five hospital deaths.
'Poor notes'
It is looking into who was responsible for Claire's care and issues about the child's fluid management.
Dr Steen told the inquiry that while she believed she had been aware of Claire's presence on the ward, she had no memory of examining her on the day before she died.
She said notes of who had examined Claire were "poor".
The consultant also said medical notes in the hospital were poor by modern standards.
"I can't defend my notes or those of others," she said.
She said on the basis of the information available, Claire would "not have been prioritised as actively ill" on a ward round the day before she died.
Dr Steen later said that due to questions about her condition she would have expected her to be seen "sooner rather than later" on the ward round that morning.
The doctor told the inquiry that on the day before Claire died she had phoned the hospital from a community clinic she was holding at Cupar Street in west Belfast and spoke to a member of the nursing staff.
'Appalling'
She said that whatever she was told there was no need for her to return to the hospital.
Dr Steen added that she now deeply regretted not going back.
Inquiry chairman John O'Hara told the doctor that it was "appalling" that she was getting more information down the phone in Cooper Street than the Roberts family were getting in the hospital.
Dr Steen agreed with that, and said she deeply regretted that the Roberts family had left their daughters bed and gone home, expecting her to go to sleep and wake up the next morning.
The inquiry, which is sitting in Banbridge, is also examining the deaths of Adam Strain and Raychel Ferguson.
But it is also investigating the events following the deaths of Lucy Crawford and Conor Mitchell. All of the children died in hospital.
In the case of four of the children, the inquest verdict on their death stated that hyponatraemia was a factor that contributed to their deaths.
Hyponatraemia describes an abnormally low level of sodium in the blood which occurs when fluid is not administered properly.