Caroline Graham 'may be buried' underneath building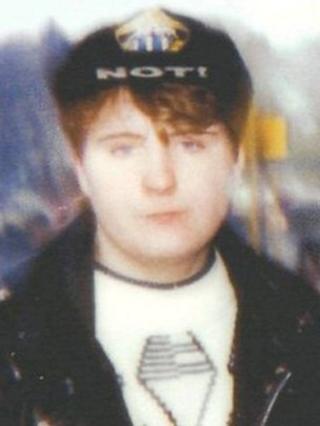 The body of teenager who went missing 23 years ago could be buried beneath a building in Portadown, police have said.
A senior detective said it was a "distinct possibility" that a property may have been constructed over Caroline Graham's remains.
The PSNI have said they believe the 19-year-old was murdered.
Police said her parents "desperately need to find out" what happened to her.
Caroline was living with her boyfriend in Hanover Street when she disappeared.
Detectives want to speak to anyone who lived in Carleton Street, Hanover Street or Church Street at the time and are seeking details of buildings either under construction or being renovated.
Detective Chief Inspector Gary Crawford, who is in charge of the investigation, said they were following several lines of inquiry.
"We are making progress in terms of eliminating possible deposition sites but we need more assistance from people who lived here or worked here in 1989," he said.
"I would ask anyone who thinks they can help to come and speak to search teams in Carleton Street as soon as they can or contact us on 07585 22 82 83.
"Members of the public have come forward with information but we need more assistance if we are going to be able to return Caroline's remains to her family after all these years and progress the investigation."
Waste ground
He said her parents had been "very stoical" but added: "Every day this goes on it gets worse for them."
It is understood Caroline had been living in the Portadown area for about two years before her disappearance, but was originally from the Newry area.
Police investigating her disappearance re-opened the case in August. They said they had received new information about the possible location of her remains.
Waste ground in Carleton Street and part of a nearby house are currently being searched by police. It is thought the searches could take several weeks.
No-one has ever been charged in connection with her disappearance.