Northern Ireland driving licence cost to increase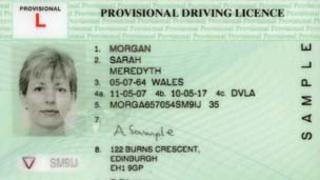 Environment Minister Alex Atwood has announced an increase in the cost of some driving licences.
A provisional licence has gone up from £50 to £62.50p and the price of a replacement increases from £20 to £30.
The cost of a new licence after disqualification from driving rises from £65 to £104, an increase of 60%.
Mr Attwood said medically restricted licences, those for the over 70s or name or address changes will stay free.
"Keeping licences free and keeping licence increases low is all about recognising hard times," Mr Attwood said.
"I do not do so for all. I believe those who require a licence after disqualification eg: for alcohol related driving offences, should pay more. This may offer a little more deterrence and create more penalty for those on the wrong side of the law."
He said there will also be a £20 fee for bus and lorry licences.
There are about 1.3 million driving licence holders in Northern Ireland, and 33 million in Great Britain.