Ian Paisley and Jeffrey Donaldson set up peace-building company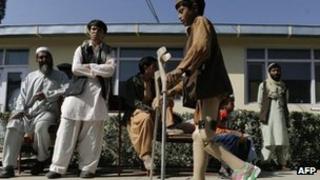 Two DUP MPs have set up a company which they say will give peace-building advice to overseas governments and organisations.
QUBRIC Limited, which was registered with Companies House in August, has Ian Paisley and Jeffrey Donaldson as two of its four directors.
Mr Donaldson described the enterprise as "a social company".
He said any profit would go towards "supporting projects in working-class Protestant areas".
"QUBRIC is really a response to international interest in the Northern Ireland peace process," he said.
"It has not been established for commercial motives. It is about providing specialist advice in conflict resolution."
Mediator
The latest House of Commons register of interests describes the Lagan Valley MP as an unremunerated director.
It states the same in respect of Mr Paisley, adding he has a 25% shareholding.
The North Antrim MP said: "This is an excellent opportunity to advance the benefits of the Northern Ireland peace process and the role of unionists within it."
Another of QUBRIC's directors is Emma Little, a barrister and special adviser to Northern Ireland's First Minister, Peter Robinson.
Mr Donaldson said she was a director "in her own right, not as a representative of the first minister".
The two MPs have done peace work in other capacities.
Mr Paisley was an unpaid United Nations mediator in the peace process in the west African country of Guinea-Bissau.
Mr Donaldson, as chairman of the Causeway Institute, participated in a peace conference in Afghanistan, amongst other initiatives.