Inquiry call into how NI Fire Service manager ran business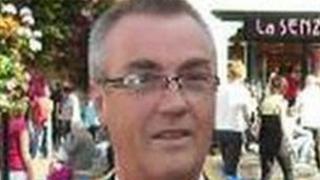 An MLA is calling for an independent inquiry into how a senior fire service official was able to run a business selling uniforms while he was in charge of buying them for the service.
Stores manager John McGrath died in November 2009.
The Fire and Rescue Service said it was satisfied there had been no conflict of interest.
But Conall McDevitt said an external investigation would be helpful.
Mr McGrath's business was called Benco Agencies and although his name did not appear on any of the publicly available company documents, his wife and one of his daughters were listed as the shareholders and directors.
Significant contract
Between 2003 and 2009, Benco sold almost £132,000 worth of uniforms and equipment to Belfast Harbour Police.
And just weeks before his death, Mr McGrath signed a significant contract with the UK's largest airport operator, BAA.
However, Benco did not do business with the Northern Ireland Fire Service.
In relation to Benco and Mr McGrath, the Fire Service said its ordering of uniforms had been done by "placing purchase orders through the National UK Fire Service and local procurement frameworks".
It added that all orders were "subject to the appropriate level of approval from the director of technical services, the chief fire officer and the sponsoring government department, DHSSPS."
Separately, a Department of Health internal audit is carrying out its own investigations, including the movement of stock.