Caroline Graham: Police renew search for teenager in Portadown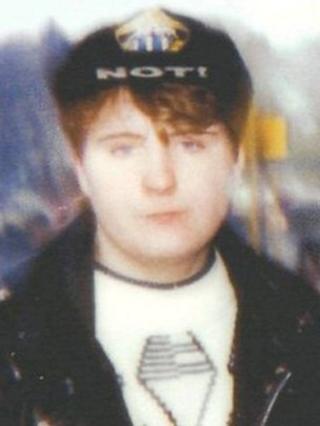 Detectives investigating the murder of a teenager who went missing from her home in Portadown in 1989 have begun a renewed search operation.
The search for Caroline Graham's remains is focusing on waste ground in the Carleton Street area of Portadown.
Caroline was 19 and living with her boyfriend in Hanover Street at the time of her disappearance. She was originally from the Newry area.
No-one has ever been charged in connection with her disappearance.
It is understood Caroline had been living in the Portadown area for about two years before her disappearance.
Police investigating her disappearance re-opened the case in August. They say they have received new information about the possible location of her remains.
'Examine conscience'
The officer in charge of the investigation, Detective Chief Inspector Gary Crawford, said: "We have a number of pieces of reliable information that suggest Caroline's remains could be in the vicinity and, with the advances in science and technology, we hope to establish if that is the case.
"A number of members of the public have contacted us since we renewed the inquiry in August. We believe there are individuals or an individual in the Portadown area who know exactly what has happened to Caroline. We are asking them to examine their conscience."
Extensive searches were carried out in the same area 12 years ago, but police believe the leads, combined with new search equipment - which is being used in Northern Ireland for the first time - have improved the chances of finding the teenager's body.
DCI Crawford added: "This stage of the operation will involve clearing away shrubbery and undergrowth so that we can insert probes into the ground to determine the possible existence of human remains.
"We will have a range of assets on site to assist us in what could be a protracted operation. These will include a body recovery dog, earth-moving machinery and specialist scanning equipment."
The Graham family have provided a previously unpublished picture of Caroline in the hope that it might prompt someone to come forward with information.
Police have said the searches could take several weeks.