Belfast bus lanes group to look at traffic issues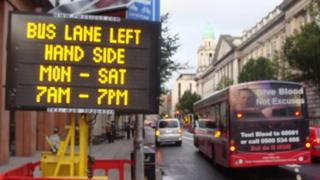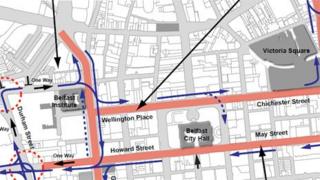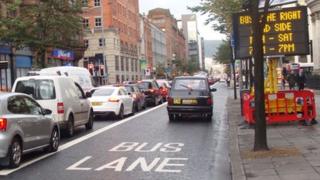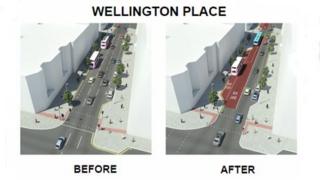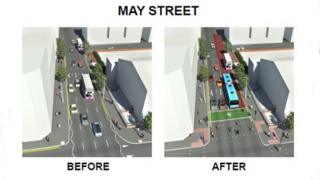 A multi-agency group is being set up to tackle traffic congestion in Belfast city centre after the introduction of controversial new bus lanes.
It was set up following talks between politicians and senior Department for Regional Development officials.
It will be made up of agencies including DRD, Roads Service, the police, Translink, city centre traders and the council.
The group will meet at least every fortnight over a two-month period.
Lord Mayor Gavin Robinson, who chaired the meeting, said: "By bringing together all of these key players we will aim to address the issues many of our residents and those who work in the city have brought to us.
"Our aim is to encourage all agencies to work together effectively so that greater access to our city and increased footfall can be achieved.
"We will meet every fortnight, or more often if deemed necessary, to ensure a full flow of communications and to ensure that current frustrations are conveyed to the relevant stakeholders."
Motorists have complained of added delays following the introduction of the traffic measures just over two weeks ago, but Stormont Transport Minister Danny Kennedy has urged people to give the scheme time to settle in.