Church of Ireland to reveal new Primate of All-Ireland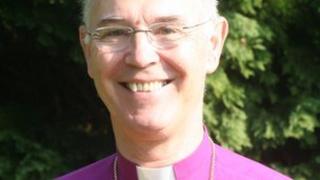 The Church of Ireland is due to announce who has been elected its new primate of All-Ireland.
Alan Harper has retired as Archbishop of Armagh after five years in the role.
His successor will be announced at St Anne's Cathedral in Belfast on Wednesday.
The 11 members of the Church of Ireland's House of Bishops, aside from the Archbishop of Armagh, choose the new primate from among themselves.