Clarehill Plastics Ltd fined after worker's arm is amputated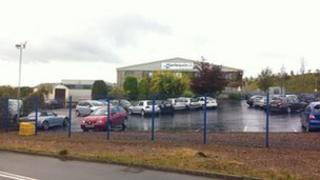 A County Armagh company has been fined £8,000 after a 20-year-old employee lost his arm while he was working in its Moira factory.
Justin Guiney was carrying out unplanned maintenance on a machine at the plant last January when part of his clothing was caught in the mechanism.
He was pulled into the machine and his arm was amputated at his shoulder.
Clarehill Plastics Ltd was fined at Craigavon Crown Court after admitting breaches of health and safety laws.
The case was investigated by inspectors from the Health and Safety Executive for Northern Ireland (HSENI).
It found that during the incident, Mr Guiney's clothing became caught between two unguarded gear wheels in the rotational moulding machine.
Avoidable
The HSENI investigation revealed that the gear wheel guards had been removed from the machine a number of months previously and were never refitted.
It also concluded that no suitable measures had been taken to ensure that maintainance tasks could be carried out safely on the machine.
After the court hearing, HSENI inspector, Mr Jonathan Knox, said: "The results of this avoidable incident will be experienced by this young man for the rest of his life.
"One in three workplace deaths are caused by maintenance failures. It is essential that companies take suitable measures to prevent access to dangerous parts of machinery.
"In addition to this, machinery should be switched off and secured so that it remains off until work is complete and employees are away from any danger, he added.
At a previous hearing in the case, Clarehill Plastics Ltd pleaded guilty to breaches of Article 4 of the Health and Safety at Work Order (NI) 1978 and Regulation 11 of the Provision and Use of Work Equipment Regulations (NI) 1999.
In addition to the £8,000 fine, the company was also ordered to pay £1,500 in legal costs.