Orange Order freedom of Lisburn motion is withdrawn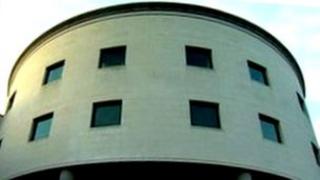 The DUP has withdrawn a motion to give the freedom of Lisburn to the Orange Order.
The proposal would have needed a majority of two thirds, but 40% of councillors opposed it.
Alliance Party councillor Brian Dornan said the plan could not be justified.
"If an organisation is to have freedom of a city or a borough, it really needs to have the overwhelming support of residents of the area and it has to be undertaking exceptional work," he said.
"We didn't think those tests were met."
The council had agreed in August to pass the proposal to the committee stage, despite opposition from Sinn Fein and the Alliance Party.
It was to go through equality screening, for assessment on whether it had the potential to impact differently and unfairly on various groups.