Man due in court on terrorism charge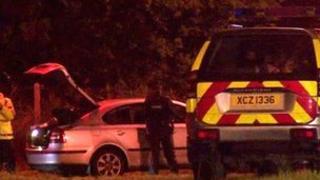 A 35-year-old man has been charged with having a firearm and articles likely to be of use to terrorists.
It is understood the charges are in connection with a police operation on Thursday night.
Three men were arrested when two cars were stopped at Kiln Road, Lurgan.
Two other men - aged 23 and 28 - have been released pending reports to the Public Prosecution Service. The 35-year-old is due to appear at Lisburn Magistrates' Court on Monday.