Airtricity in 14% price cut move for Northern Ireland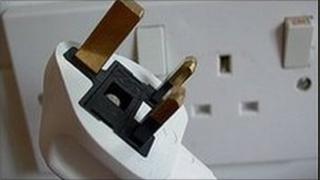 Northern Ireland's second largest energy provider, Airtricity, is to cut its household electricity prices by 14.1% from October.
It has also confirmed there will be no change to its gas prices.
Airtricity bought over the Phoenix gas supply business in Northern Ireland in May. It has about 120,000 electricity customers and supplies gas to 130,000.
In August, Power NI also announced a 14% cut to its electricity prices, also to come into effect from October.
Power NI supplies 84% of homes in Northern Ireland and about half of all businesses.
Airtricity supplies 14% of domestic properties and Budget Energy, which is based in Londonderry, supplies 2% of homes.