Scott Vineer attack: New witness comes forward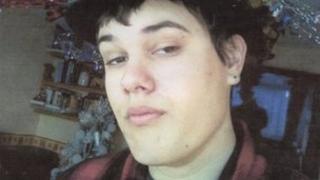 Police investigating the attempted murder of an autistic teenager in Lisburn have said a new witness has come forward with "significant" information.
Scott Vineer, 17, was repeatedly beaten around the head during the attack at a disused furniture showroom near the Lagan Towpath.
The teenager went missing on 6 September and was found unconscious a day later.
He remains critically ill.
On Thursday, the police revisited the scene of the attack and spoke to motorists and pedestrians in the hope of finding out more about what happened.
Chief Inspector Darrin Jones said a witness has now identified the teenager walking through the Market Square area of the city on the evening of 7 September, a day after he went missing.
"This is significant for us because it allows us to narrow down the window in which the assault on Scott took place from almost 30 hours to around four hours," he said.
"However, that significant block of time remains unaccounted for.
"So we still really need to know where Scott was during those 30 hours so we can establish a definitive timeline for his movements and find out who he was with and where."
Scott is a student at the South Eastern Regional College in Lisburn where he also attends a job club, run by the learning disability charity, Mencap.
Motive
His mother raised the alarm at 22:00 BST on 6 September after he failed to return home from college.
He was found by a police dog handler about 21:00 BST the next day.
No motive has yet been established for the attack on the 6 ft 3 in (1.9m) teenager, who has been described as a "gentle giant".
Detectives are not aware if anything was stolen from him, and they say there is nothing to suggest a sectarian motive.
A 17-year-old man, arrested in connection with the assault, has been released on police bail pending further enquiries.
Anyone with information is asked to contact the PSNI.