Enda Kenny to meet Pope Pope Benedict XVI in Rome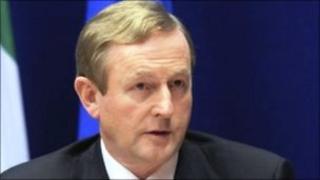 Irish Prime Minister Enda Kenny is to meet with Pope Benedict XVI in Rome on Saturday as part of a group of leaders scheduled to meet the pontiff.
The meeting marks Enda Kenny's first with Pope Benedict XVI since becoming taoiseach.
Mr Kenny will travel to Rome on Friday to meet with Italian Prime Minister Mario Monti.
It is part of preparations ahead of Ireland's presidency of the EU in the first half of 2013.
Mr Kenny is also attending meetings of the Centrist Democratic International, the international political group of which Fine Gael is a member.