Omagh group hold Colombia talks in Bogota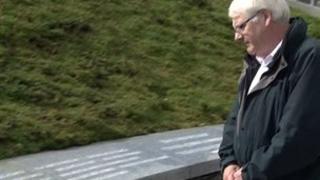 A group from Omagh is heading to Colombia later, to take part in talks about the peace process there.
Michael Gallagher will discuss how victims were affected by the Good Friday Agreement at a conference in Bogota.
He will also talk about his work with victim-related issues.
Mr Gallagher's son Aidan was one of 29 people - including a woman pregnant with twins - murdered in a Real IRA bomb attack in Omagh in 1998.
"What I've learned over the last 15 years is that involving victims in the peace process was almost an afterthought," he said.
"I think they've got to pay attention to the people who have suffered.
"They're the people who will ultimately have to agree to the process."