Man appears in court over 1974 charge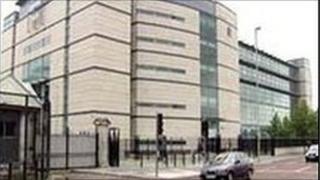 A 71-year-old man has appeared at Belfast Magistrates Court charged with escaping from custody 38 years ago.
In 1974, Samuel Tweed from Newtownards was in court charged with possessing 19 weapons and thousands of rounds of ammunition.
He escaped from prison service custody. He was re-arrested on Monday.
The court was told that police wanted to question Mr Tweed about the murder of a woman shot dead in 1974 and two other attempted murders.
Mr Tweed's lawyer told the court that they had contacted the police together about 18 months ago to see if there was a warrant for his arrest. However, a police officer said there was not.
The lawyer said his client opened the way to allow police to approach him but that nothing had happened.
He said Mr Tweed had nursed his late wife who suffered from cancer for five years and had not come forward sooner because he was worried about not being around to care for her.
The district judge said Mr Tweed had not taken active steps to make himself known for some considerable time. He was remanded in custody until 16 October.