Daniel Mohan drowning inquest told drug dealer shares blame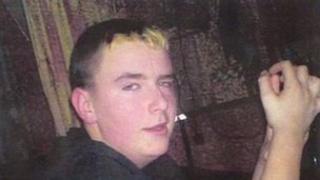 A drug dealer must share some blame for the death of an Enniskillen teenager who drowned, a coroner has said.
Daniel Mohan, 16, went missing on 25 April 2010. His body was found in Lough Erne five days later.
A police ombudsman investigation led to nine police officers being disciplined for failing to conduct the search operation with greater urgency.
The inquest into his death was told on Thursday he had taken two illicit drugs as well as the sedative diazepam.
A detective told the court he had taken BZP and TFMPP, known at the time as legal highs which were widely available in the County Fermanagh town.
They have since been reclassified as Class C illegal drugs.
The coroner John Leckey said: "The drug dealer who supplied drugs to Daniel bears some responsibility for the tragedy that ensued."
The coroners' court also heard from a witness who was alleged to have been with Daniel on the night he disappeared.
It was claimed that Daniel had been one of four youths who had taken part in a burglary at Portora Royal School.
However, the witness denied that he knew Daniel or had been in his company.
The police said there was no evidence that Daniel had been involved in the burglary and they had no confirmed sightings of him after he left his mother's house.
The coroner found he had died of freshwater drowning after taking a number of "illicit drugs with a stimulant and euphoric effect".