Housing Executive head appears before Public Accounts Committee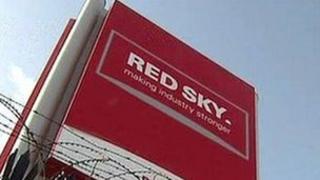 The head of the Housing Executive has described as "embarrassing" an Audit Office report which found it had been complacent about poor and bogus repair work by contractors.
Stormont's Public Accounts Committee was told 29 Housing Executive staff were investigated as a result of problems with Red Sky, one of its former contractors.
Five of the staff have retired while eight others have faced some form of disciplinary penalty.
Chief executive John McPeake said he was determined the organisation does better in future.
"There are examples in this report which I am embarrassed about because they shouldn't have happened; I believe they are a stain on the record of Housing Executive," he said.
"We are absolutely committed to addressing those issues, so we protect what the organisation has done in the past and can continue to provide a good service to the tenants that we serve."
'Hardnosed'
The Audit Office traced problems with Red Sky, or its predecessor companies, dating back at least 12 years.
Mr McPeake acknowledged the executive had been too lax, adding that as a result of what was uncovered, it was now "more hardnosed" with its contractors.
In a 100-page report, the Audit Office found "serious weaknesses" in the management of Housing Executive contracts worth more than £200m.
It claims the Housing Executive was exposed to fraud because of major problems in the oversight of work carried out by contractors.
Some of the problems related to the now defunct Belfast company, Red Sky.
The executive has recouped £650,000 from Red Sky, executive staff were disciplined and a file was sent to the PSNI.
However, the police advised it could take no action because there was insufficient evidence of criminality and there had been "systematic errors" with the supervision of Red Sky contracts by the executive.