'Paedophile' Facebook page monitored by police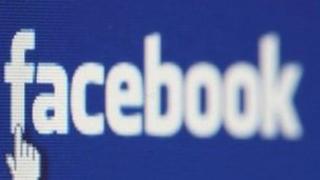 The police are monitoring a page on a social networking site that claims to name paedophiles in the Limavady area of County Londonderry, the BBC has learned.
More than 1,000 people are following the Facebook page on which threatening remarks have been made.
Addresses have been discussed and pictures of individuals have been uploaded.
The police have identified the person behind the page.
They are monitoring it to ensure it does not breach the law.
The page discusses convicted and suspected paedophiles across the Limavady Borough Council area.
The mayor of Limavady, Cathal McLaughlin, said he was disappointed that the police had not taken action to remove the page.
He said it should be taken down immediately.
Chief Inspector Sam Donaldson said it was important to point out that the vast majority of the site content was already in the public domain as a result of news reporting, in regard to court reports from other media outlets.
He said the management of sex offenders was understandably "a very emotive and concerning issue for the community" and he would like to reassure the public that it was an issue police were fully committed to dealing with in the most protective and professional way.