Consumer Council seeks views on NI fuel prices for OFT review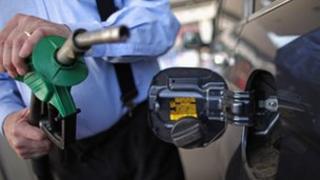 Motorists in Northern Ireland are being asked for their views on the price of petrol and diesel and their experiences of buying fuel.
The Consumer Council has launched an online survey to gather information for a UK-wide review of the fuel industry.
Last week, the Office of Fair Trading (OFT) announced it was examining claims about how the UK market was operating.
They include claims of failing to pass on cuts in wholesale oil prices to consumers and a lack of competition.
The OFT said it was conducting the review "in light of continuing public concern about pump prices".
It pointed out that UK petrol prices have risen by 38% over the last five years, while diesel costs have increased by 43% over the same period.
Assurances
The OFT is to spend six weeks gathering information from consumer bodies, motoring groups and representatives from the UK's £32bn fuel industry.
Antoinette McKeown, chief executive of the Consumer Council for Northern Ireland, said her organisation would be "seeking assurances that the review will consider the particular issues of Northern Ireland consumers".
She said they were launching their own consumer survey on Wednesday, the results of which would inform their submission to the OFT.
Ms McKeown added it would help the Consumer Council to "highlight issues such as how much consumers are spending on fuel, how far they are travelling, how their driving behaviour has changed in recent years and how clear consumers think petrol prices are."
The Consumer Council survey will run until 23 September 2012.
The OFT is due to publish the findings of its review in January 2013.