Edwin Poots: Deprived areas high suicide risk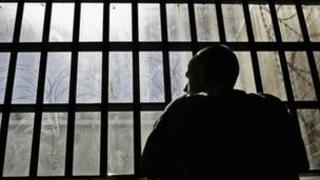 People in deprived areas in Northern Ireland are three times more likely to take their lives, Health Minister Edwin Poots has said.
Speaking on World Suicide Prevention Day, Mr Poots said unemployment rates further affected those most vulnerable.
He said factors contributing to suicide rates were among the biggest challenges facing the executive.
"In 2010 and 2011, over 600 people took their own lives - this is a startlingly high figure," Mr Poots said.
He said factors which increased suicide rates, especially in the at-risk group, included alcohol and drugs misuse, educational under-achievement, being part of the justice system and mental health illness.
'Impact'
Mr Poots said studies indicated that a 1% increase in unemployment was met with a corresponding 0.79% increase in suicide.
"It is therefore important to consider how the adverse psychological impact of redundancy and unemployment might be mitigated," he said.
"The executive is facing up the challenge of reducing suicide rates.
"In June 2012, I launched the Refreshed Protect Life Strategy which requires a greater commitment from a number of government departments to reduce suicide rates and will mean much closer working arrangements to achieve the actions set out in the strategy.
"I also met with the Ministerial Co-ordination Group on Suicide in June to discuss the refreshed Protect Life Strategy, the Terms of Reference and the actions that now need to be taken across government to reduce suicide rates in Northern Ireland."