Belfast murder accused appears in court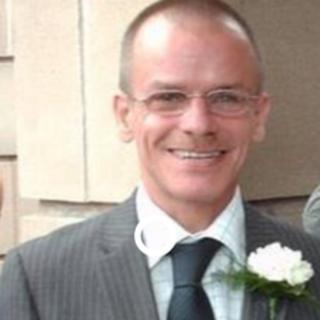 A 29-year-old man charged with the murder of a man in east Belfast has appeared before Newtownards Magistrates Court.
Alan Peter Irvine, from Roseberry Gardens in the east Belfast, was accused of killing father-of-three George Gray.
Mr Gray was found dead by a female friend at his home on the Cregagh Road last Friday.
Police have said he was the victim of a vicious assault.
A police officer confirmed to the court that Mr Irvine would be pleading not guilty.
As he was being led away from the dock, a man shouted from the back of the court: "Have you any idea what you've done? A storm is coming your way."
Several people started to clap.
A number of people were led away from court, some of them crying.
Bail was not requested and Mr Irvine will appear in court again via video link on 2 October.