Are we having an Indian summer in Northern Ireland?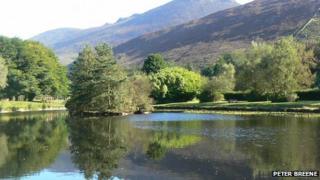 It is typical; the kids are back at school and the weather settles down.
Many people will say it is always nice during the first few weeks of September apart from the growing number of wasps in the air.
Temperatures peaked at 20 Celsius in Killowen near Rostrevor in County Down on Wednesday and are expected to reach 19 Celsius in that area on Thursday again.
The average for the first week or two in September is about 16 celsius.
So is this an Indian summer?
Well, according to the UK Met Office, the definition of an Indian summer is a settled period in autumn with temperatures well above the average, a period normally associated with October to mid-November.
The Native Americans living on the eastern seaboard used to depend on extended periods of fine, quiet, sunny weather at this time of the year to complete their harvest.
They also put together stores of food to see them through the long, cold winter.
So technically it is not an Indian summer as it is too early in the season.
However, after the dull, wet summer when temperatures were often well below the average, most of us will just enjoy it while we have it.
And the good news is that temperatures are expected to remain above average until later this weekend.
Then, low pressure will move in from the Atlantic to bring cool, blustery showery weather more typical of September for next week.