Progress made in community policing, says CJI report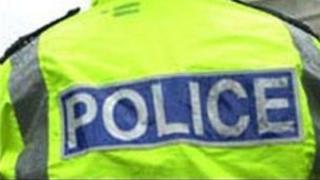 The PSNI has made "substantial progress" to improve community policing, according to a new Criminal Justice Inspection (CJI) report.
In a 2009 inspection, the CJI made a number of recommendations for improvement.
The follow-up review published on Tuesday assessed the work undertaken to implement the suggestions.
It found 700 police officers now undertake neighbourhood policing duties across Northern Ireland.
The changes came with the development of a revised 'Policing with the Community' strategy.
The acting chief inspector of criminal justice in Northern Ireland, Brendan McGuigan, said the community was experiencing improved levels of accessibility and officer visibility.
"This represents an investment in one of the most important elements of the overall approach to policing with the community."
Mr McGuigan said inspectors wanted to see this investment protected so that neighbourhood policing was adequately supported in the future.
Justice Minister David Ford welcomed the publication of the follow-up review.
"The report clearly highlights the achievements and dedication of the PSNI to make a positive difference to all parts of the community in Northern Ireland, despite a backdrop of a very real security threat," he said.
"The PSNI has worked hard to deliver personal, protective and professional policing and I commend them for their achievements in these areas."
This report follows the recent publication of Perceptions of Policing statistics which found that overall confidence in policing had increased to more than 80%.
Policing Board chairman Brian Rea said: "As a board we also believe that the newly established Policing and Community Safety Partnerships have a central role to play in this area by providing a much more joined-up approach to policing and community safety issues.
"Board members will discuss the report and its findings in detail with the PSNI in September."