'Weaknesses' in NIHE contract management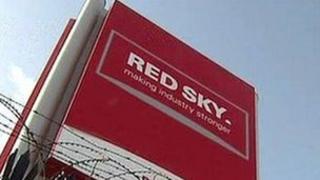 There have been "serious weaknesses" in the management of Northern Ireland Housing Executive (NIHE) contracts worth more than £200m, according to the Audit Office.
A 100-page report has raised concerns over a five year period to 2011.
It claims the NIHE was exposed to fraud because of major problems in the oversight of work carried out by contractors.
Some of the problems related to the now defunct Belfast company, Red Sky.
The executive has recouped £650,000 from Red Sky, executive staff were disciplined and a file was sent to the PSNI.
However, the police advised it could take no action because there was insufficient evidence of criminality and there had been "systematic errors" with the supervision of Red Sky contracts by NIHE.
The report is the latest to expose serious issues at the public body.
In July, Social Development Minister Nelson McCausland said NIHE was failing its 90,000 tenants - and the taxpayers who funded it - after a separate investigation into other contractors.
The Audit Office report revealed the contract problems stretched back to 2000, but the executive did not terminate a £7m-a-year contract with Red Sky until last July.
Even now issues are still being found - correcting substandard Red Sky electrical work will cost at least £150,000.
The report said overcharging had been uncovered, including claiming for the inspection of lights at a block of flats which had been demolished.
"While concerns about contracts had been evident over a long period, the executive failed to effectively address them," said the Audit Office.
"This has resulted in a loss of public funds and poor standard of work."
The report also revealed that in 2000, a whistle-blower had alerted the executive to an employee who had accepted "excessive hospitality" by staying in accommodation in the USA owned by the director of a firm which went in to become part of Red Sky.
He had also been on a Caribbean cruise with the director.
The employee was sacked, reinstated on appeal, but later resigned.
The Audit Office said the executive and Department of Social Development (DSD) were committed to action plans to improve governance and contract management.
Officials from both will appear before the public accounts committee at Stormont next week.
Mr McCausland has pledged this autumn to unveil future plans for public housing in Northern Ireland, which could see the NIHE abolished and its dwellings hived-off to new or existing housing associations.