Orange Order freedom of Lisburn motion passes first stage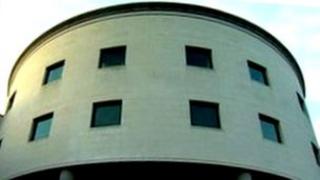 A Lisburn council motion to grant the Orange Order the freedom of the city has cleared its first hurdle.
The council agreed on Tuesday to pass the DUP proposal to the committee stage, despite opposition from Sinn Fein and the Alliance Party.
It will go through equality screening, for assessment on whether it has the potential to impact differently and unfairly on various groups.
The motion was proposed by Paul Givan, a DUP councillor and assembly member.
Mr Givan said it had "nothing to do with getting the right to march in Lisburn".
"This is all about recognising an organisation which has over 600 halls in Northern Ireland, used extensively by the community," he said.
"In Lisburn in particular, the community get excellent value out of the Orange Order - they are part of our society and we want to recognise them."
Sinn Fein councillor Arthur Carson said the Orange Order had "a lot of reforming to do" before his party would back such a proposal.
"The anti-Catholic stance in terms of membership, the refusal to engage with residents groups over parades, expelling members who attend Catholic services - these are all big issues that the Orange Order need to take into consideration," he said.
"I appreciate that we're trying to move forward towards a shared society, but like other groups have done, the Orange Order need to reform before it can be recognised by members in this city."