Maginnis quits Ulster Unionist Party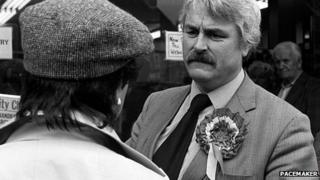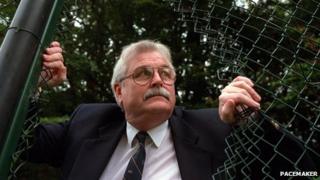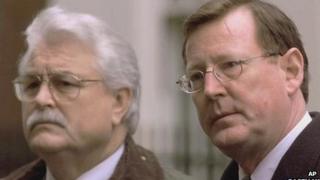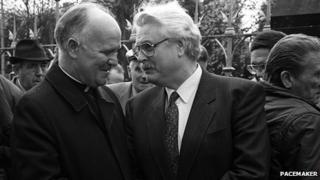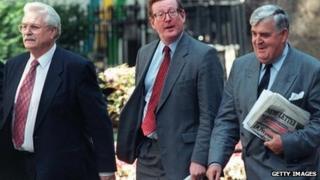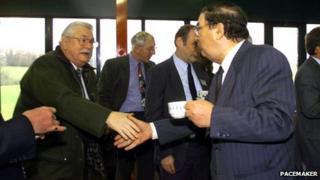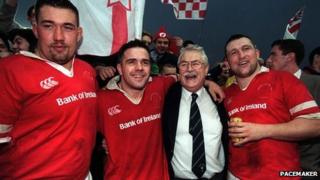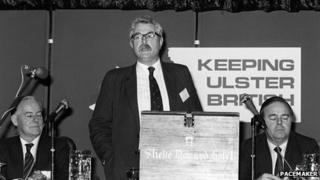 The former Fermanagh South Tyrone MP Ken Maginnis is leaving the Ulster Unionist Party.
Lord Maginnis said the election of Mike Nesbitt as UUP leader was a "mistake".
Mr Nesbitt said he regretted Lord Maginnis's decision to leave the party. He said "recent matters could have been resolved".
Lord Maginnis lost the party whip at Westminster in June after controversial comments about homosexuality on BBC Radio Ulster's Nolan show.
The peer called homosexuality "unnatural and deviant".
He says he has no regrets about those comments.
'Offhand'
The unionist peer says he has had hundreds of messages of support for his opposition to gay marriage.
Lord Maginnis said he found the recent Gay Pride march through Belfast "offensive".
The former MP said people did not want the moral values of society undermined, did not want a change in the age of sexual consent, and did not want the legalisation of paedophilia.
He said he had objected to the "thin end of the wedge" and thought the majority of people in Northern Ireland agreed with him.
He had fallen out with Mr Nesbitt over the Nolan show remarks, when he had ignored the leader's rule that no party member should broadcast on the topic without first informing the Ulster Unionist press office.
Lord Maginnis said he had been treated in an offhand way by the current leader Mike Nesbitt, and had no intention of clearing his statements with the Ulster Unionist press office.
He argued that under Mr Nesbitt's leadership the party had accelerated its demise in terms of its connection with the wider unionist community.
Lord Maginnis said that although he has resigned from the UUP he does not want to lead an exodus.
He was an MP for 18 years, from 1983 to 2001.
A former major in the Ulster Defence Regiment, Ken Maginnis was well known during the troubles, taking a strong line on security matters but a more moderate stance on political talks.
An MP from 1983, he strongly backed David Trimble's decision to sign the Good Friday Agreement.
In more recent years Lord Maginnis played a role in securing the victories of first Tom Elliott then Mike Nesbitt as Ulster Unionist leaders.
Mr Nesbitt said Mr Maginnis's departure was not the outcome he had been seeking although he said he would respect his decision.
"On behalf of the party and the unionist people more widely, we owe a debt of gratitude to Ken Maginnis," he said.
"He was the sort of progressive unionist I admire. I regret we will not have access to his experience and expertise as we move to rebuild and revive this great party."
Protest
Lord Maginnis was a member of the House of Commons Select Committee on Defence from 1984 to 1985 and a member of the House of Commons Select Committee that worked on the 1990 Armed Forces Bill.
He was chairman of the Southern Health and Social Services Board from 1989 - 1991.
As a member of the old Northern Ireland Assembly from 1982 - 1986, he was chairman of the security committee from 1983-86.
In 1987 he served a short term in prison for refusing to pay car tax in protest at the Anglo Irish Agreement.
He was a member of Dungannon District Council in County Tyrone from May 1981 to 1993.
In 1991 he was chairman of the council for a period under a local power-sharing arrangement.
Lord Maginnis worked as a teacher at Cookstown Secondary School in County Tyrone from 1959 to 1960, Drumglass Primary School, in Dungannon 1960 from 1966 and was principal of Pomeroy Primary School from 1966 to 1982.