Power NI announces 14% reduction in electricity prices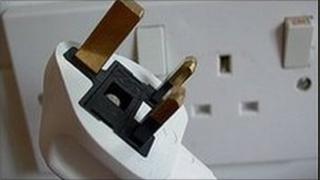 Power NI has announced a 14% cut in electricity prices for Northern Ireland customers.
The reduction becomes effective in October 2012.
The company said the price cut would shave £80 a year off a typical household's electricity bill. It follows a rise of 18.5% last year.
Stephen McCully, the managing director of Power NI, said if world fuel costs remain stable, prices should remain the same for 12 months.
He said the driver around the reduction this year was gas and coal prices.
"The cost of generation makes up about 65% of the customers bill. What we have seen over the last number of months is an easing in gas prices and also coal prices," he said.
He pointed out that the company undertook an annual review of prices.
"Unless there are very wild fluctuations in world fuel prices we would be hopeful that we could hold these prices for a year," he said.
The price reduction covers both domestic and small business customers.
It was welcomed by the chief executive of the Northern Ireland Independent Retail Trade Association, Glyn Roberts.
"This reduction is very timely given the trend in recent years of ever-rising energy costs on small businesses," he said.
BBC NI business reporter Colletta Smith said most of the cost of electricity comes from generation and generation prices were down by 17%.
"This year Power NI managed to cut the cost of electricity because the cost of gas and coal is going down. So it's cheaper for them to buy fuel and they are passing that on to their customers."
A typical Power NI customer currently pays £588 a year - but that will fall to £505 from the autumn.
The price reduction means Power NI will be cheaper than the UK average from October. However, other companies are likely to have an autumn price review so their prices could be reduced as well.
NIE Energy was renamed Power NI in 2011.
Power NI supplies 84% of homes in Northern Ireland and about half of all businesses.
Airtricity supplies 14% of domestic properties and Budget Energy, which is based in Londonderry, supplies 2% of homes.
Eleanor McEvoy from Budget Energy said Power NI's decision to cut electricity prices was as a result of competition.
Budget Energy said it would announce its own price cut in the next three weeks which will come into force in October.
"Any savings we make on the wholesale market, we will be transferring onto our customers," she said.