Belfast local TV service receives two bids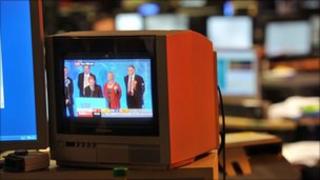 Two submissions have been made to run a local television service for Belfast.
Northern Visions and Made in Belfast TV submitted applications to Ofcom ahead of the deadline which passed on Monday.
The licence fee will finance some start-up costs, but advertising is likely to fund the services.
Announcing the plans last year, Culture Secretary Jeremy Hunt told an MPs' select committee he wanted to see a thriving local TV sector.
He said it was important that MPs could be held accountable by their constituents.
Ofcom received submissions to run local services in 19 cities across the UK.