The Hollywood star who dropped in out of the sky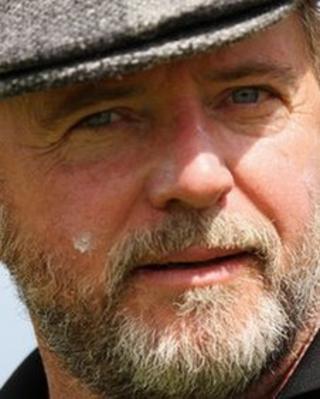 It's not every day that a Hollywood star lands his helicopter on your lawn out of the blue ... but that's what happened on the Glenshane Pass on Tuesday.
Actor Aidan Quinn had been filming in Connemara. He was making his way north to play in the Pro Am for the Irish Open in Portrush on Wednesday.
He was due to meet Bill Murray and Ronan Keating for dinner in Dromtara, Upperlands, when the bad weather caught up with him.
So he radioed ahead for a chauffeur to pick him up.
Then he landed on the McKaigue family's lawn. Padraig McKaigue said his father was just parking his jeep when the helicopter touched down.
"Aidan Quinn thought my father was the driver he had ordered and he opened the back door of the jeep, put his luggage in and said: 'Thanks for coming so fast.'
"My dad turned around and said: 'Who the hell are you?' If it had been Clint Eastwood, he might have known him, but he didn't know Aidan Quinn, famous and all as he is."
Apologies were made and Mr Quinn and his pilot went into McKaigues for a cup of tea while they waited for the real driver to turn up.
"They had a cup of tea and some sandwiches. They had the craic and then were on their way," said Padraig.
Unfortunately, Padraig did not get there on time to meet the famous visitor. But his brother captured the magic moment on camera - something for his father and mother to dine out on for years to come.