Edmund Rice Schools Trust to phase out academic selection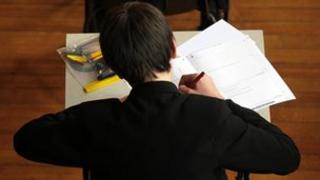 A Catholic trust which runs three grammar schools in Northern Ireland has declared its support for a plan to phase out academic selection.
The Edmund Rice Schools Trust runs the Abbey Grammar in Newry, St Mary's Christian Brothers Grammar in west Belfast and the CBS Grammar in Omagh.
The lay trust said it fully supports a plan by Catholic bishops to phase out the practice of testing 11 year olds.
It aims to reduce intake under academic selection to 75% of pupils in 2014.
Many of Northern Ireland's Catholic grammar schools are owned by Catholic dioceses and so are controlled by the bishops who want to get rid of selection.
Defy
However, the others were set up by religious congregations such as the Christian Brothers and the Dominicans.
Some of those schools have indicated they would defy the bishops and continue academic selection.
However, The Edmund Rice Schools Trust said it welcomed the statement of the Northern Catholic Bishops "setting out clearly their collective stance in relation to the ending of academic selection at this early age".
The trustees said they "recognised the concerns expressed by governors of grammar schools about the implementation of the policy".
But they said they believed the Northern Ireland Commission for Catholic Education (NICCE)'s latest policy on academic selection, which it fully supported, was a "reasonable response" to those concerns.
The trustees added they would work with governors in each area to "facilitate this first phase of transition".
Although the separate boards of governors are responsible for the running of the three grammar schools, it is unlikely they would defy the wishes of the trustees who set up and own the schools.