Belfast floods: Emergency funding for premises affected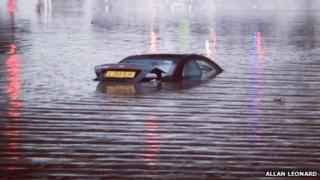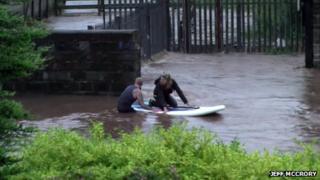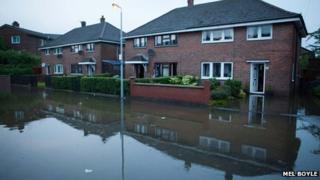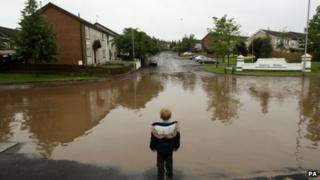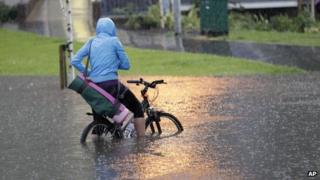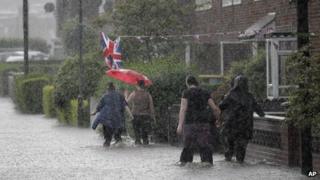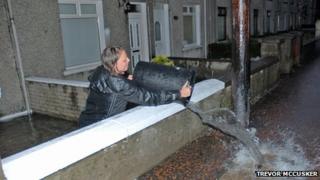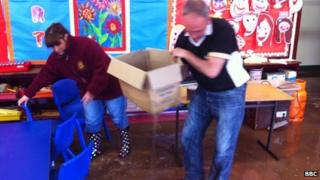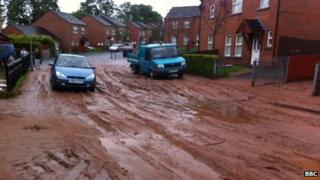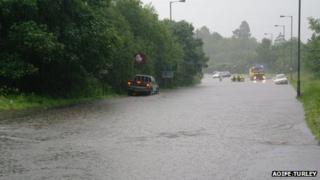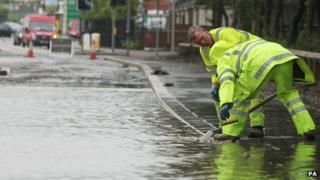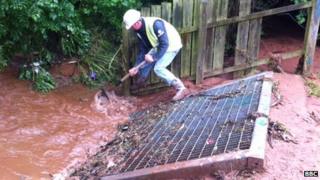 Finance Minister Sammy Wilson has approved emergency funding for those affected by flooding on Wednesday.
Households damaged by flood water will be eligible to apply for up to £1,000 of emergency money.
NI Water says it is on "high alert" to deal with further flooding. It said its staff have been involved in cleaning up 158 properties flooded with sewage.
The Fire and Rescue Service dealt with more than 700 flood-related callouts in greater Belfast after torrential rain.
At the height of the flooding, many roads were impassable and about 1,000 homes were left without power.
More than 3,000 sand bags were given out to those affected by the floods.
By 07:00 BST on Thursday, most of the main roads in east and south Belfast were passable with care.
The government's response to the flooding has been criticised , and Mr Wilson apologised to people who were unable to get through to the flooding helpline on Wednesday evening.
"The speed and the volume of rainfall last night was unprecedented by any account, and with no warning from the Met Office, we did not have the necessary people in place," he said.
"The department tried to rectify this as quickly as possible and arranged for staff to come in to take the calls - unfortunately a significant number of calls were abandoned and this is not an acceptable practice."
Northern Ireland Water said it received 2,800 calls on Wednesday evening.
The fire service said that between 19:00 and 22:00 BST on Wednesday it was receiving a call on average every 20 seconds.
Belfast City Council has implemented its emergency response plan with a freephone advice line 0800 707 6965 for people living in Belfast whose homes have been flooded.
The coastguard and RNLI were also enlisted to help out in Wednesday evening's operation.
In Cushendall, County Antrim, the sudden rain saw Mill Street under several inches of water which poured into local shops and businesses.