Eithne Walls fund honours doctor and Riverdance star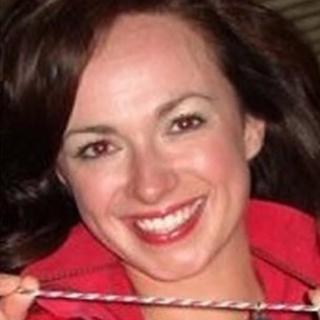 The family of a talented young doctor and Riverdance star killed in an air crash three years ago have set up a fund in her memory.
Eithne Walls died alongside two of her closest friends when an Air France jet from Rio de Janeiro to Paris crashed into the Atlantic on 1 June 2009.
Two hundred and twenty people lost their lives.
Eithne, from Ballygowan, was just 28 years old and was pursuing a career as an eye doctor.
Now, those who knew the talented doctor want to ensure that her memory lives on.
They have raised money which will be used to boost research into eye diseases and to inspire young doctors like her to contribute to the international debate on eye health.
Speaking on the third anniversary of her death, her sister, Kathryn Walls, said Eithne's spirit was being kept very much alive.
"She had done so much with her life. She spent a year in New York working on Broadway with Riverdance and she travelled with them to China and Qatar.
"While she was studying she was in Australia and she went to Malawi where she worked on eye disease in young children and adults."
It was a visit to the optician when she was just eight years old that fuelled her interest in eyesight and her ambition to be an ophthalmologist.
"She was fascinated by the equipment. It was at that point that she declared she wanted to help people with their eyesight and she never lost sight of that goal. Sight is one of our most important senses, she really valued that highly," said Kathryn Walls.
"She had a tremendous impact at the Dublin Eye and Ear Hospital. The doctors said very openly she was one of most talented junior doctors they had ever come across."
The crash robbed the family of a much-loved daughter and sister, but out of such suffering, the Walls set out to create something positive.
Eithne's fund supports research at the eye and ear hospital.
Eithne's friends at Riverdance offered to run the Dublin mini-marathon in Eithne's name and are preparing to do this for a third time.
In all, 40 of Eithne's friends and family will take to the streets in Dublin on Monday in her honour. So far, they have raised 15,000 euros for Eithne's fund.
A medal in the young doctor's name carries a bursary offering young doctors the chance to present their research at international conferences.
And young Irish dancers, following a path once trodden by Eithne, can now compete for a trophy in her name.
Kathryn Walls said she hoped the final report into the air disaster would help improve air safety.
"Our thoughts are with the families of all the passengers and the crew. It is three years but it could be yesterday," she said.