£9m health record system launched in Northern Ireland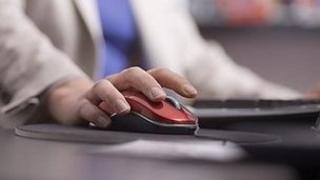 A new £9m electronic care record system for hospital patients will "benefit everyone in Northern Ireland", Health Minister Edwin Poots said.
Mr Poots said it would give clinicians more time to treat patients.
He said the system provided the ability to securely access and share existing information across health services.
"It has the potential to vastly improve the quality, speed, safety and clinical outcomes for patients and service users," Mr Poots said.
"ECR will help cut down on time spent searching for appropriate records, allowing clinicians more time to spend treating patients.
"It will be rolled out across the health service streamlining the process."
Currently, whenever a patient is treated in the health service a record is kept, often in many different electronic systems such as A&E, laboratory, radiology and in numerous clinical information systems.
The health minister said the electronic care record would enable the health care professionals to access and cross-reference the information they need much more efficiently saving time for both patient and clinician.
Following a successful pilot involving 9,000 patients at the Ulster Hospital Dundonald, the Belfast City Hospital and two General Practices, the business case for the full roll-out of the ECR across the HSC was approved in September 2011.