Reverend Harold Good says Sinn Fein reconciliation talks 'open and frank'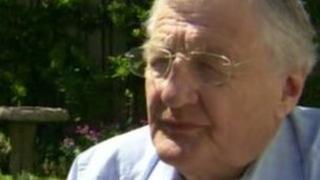 A senior Protestant clergyman has said talks with Sinn Fein about reconciliation have been "open and frank".
Deputy First Minister Martin McGuinness said republicans had been talking privately to a "very significant group of Protestants and unionists".
One of those involved is the Reverend Harold Good, who witnessed the destruction of IRA weapons.
The former Methodist moderator said the talks were aimed at building trust.
"At this stage we want to just have the kind of conversation that we haven't really had with each other across these divides over the years," he said.
"Now we're in a new place, we've come a long way in our peace-building but we must now begin to talk about the healing of the hurt.
"From there, who knows what we can build."
Mr Good said they got in contact with Sinn Fein after a number of recent statements from party figures calling for greater dialogue and engagement with unionists.
"In the statements, they spoke of the need for a new approach and the need for healing, to find ways to say sorry to each other for the hurt that has been caused," he said.
"There were those of us who felt within the broader unionist, Protestant, loyalist community that it was important that we explore what this was all about."
The details of the talks emerged on Friday in an address by Mr McGuinness to the Sinn Fein ard fheis.